Know your Vagina, Feel Empowered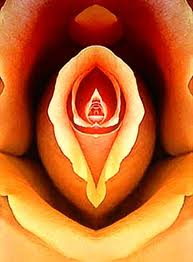 If you've been listening to the Fertile Body series held on Fertility Question Time, then you'll know that so far, we've talked about our Ovaries & Womb. This month, it's all about the Vagina.
Yes, the V word and at this event, I will be sharing as much information as possible about our beautiful gateway to a woman's body and will comfortably be saying the V word.
So far, we have had a record number of women worldwide register for this event. This confirms that women WANT to hear about this information.
It's not normal in our culture to talk about the Vagina, to even say the word out loud! For most women, we have a "pet" name for her. What's yours? Nooni, Flower, Mary, Fairy or do you just refer to your Vagina as her downstairs, private parts, hmm…you know…my umm….*blush*…
As a mother to a beautiful 4 year old daughter, it's really important that she knows the correct anatomical name for her Vagina, and can use it with pride. She is fearless about using it in public and does so, much to the dismay of many of her friends mothers who feel it is inappropriate. WHY? We don't give any other body part a "flowery" name, so why our Vagina?
Our culture has led us to believe that our vagina is dirty, something to be shameful of and that only dirty girls touch themselves there. It's common that our partners and GPs know what our vagina looks like, more than we do.
We all come from the Vagina (unless you were born by C-section) and our Vagina's role during birth has numerous benefits that can have a huge impact on life. So why are we so ashamed of our vagina that brings us into the world?
These, and many more reasons are why I was delighted to be asked by Andrew Loosely, (Natural Fertility Expert) to talk about the Vagina – her health and how it can affect our fertility.
Let's feel empowered as women and start to know and love our body – every single part of it!
Join us at 8pm on Thursday 28th August for this FREE event. Click here to register.