#LoveYourWomb
Womb Awareness Week     #WAW
7th – 14th November 2016
What's your Womb Word?
How do you feel about your womb?
What do you know about your womb?
The Womb Awareness Week's focus is to bring awareness to all women's wombs, regardless of whether they are on a fertility journey or not.
Follow me on Twitter, Facebook  or Instagram to receive daily womb facts and our favourite healthy womb tips during our Womb Awareness Week 7th – 14th November.
Download you FREE copy of the "Womb Facts Book" here
Want to join in the Campaign and help raise Womb Awareness?
Express Your Womb
Download the Funky Womb that you can cut out, decorate and express your womb through creativity.

Choose what word best describes your womb, how do you feel about her right now? Is she Juicy, Creative, Painful, Sad, Angry, Lovely, Delightful, Energised, Empty…you choose, it's your womb and she has the right to be expressed!
Or join us at the Fertility Show on 5th and 6th November at Stand F14 with our "Funky Wombs" and write your own womb word…
You'll be able to select from our 3 Funky Wombs
 Disco Deva
 
 "She's glittertastic, she's wombtastic, she knows what she wants and she is ready to be seen, heard and expressed!"
Wonder Womb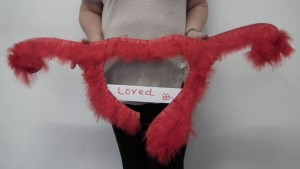 " She's sensual, she's passionate and she just wants to be loved for WHO she IS!"
Lady Flow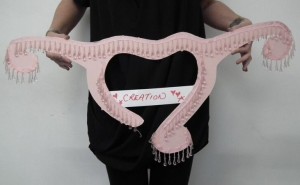 "She's gentle, she's feminine, she's in touch with her inner self and she wants to be honoured for her gorgeous creative self"