I have asked Rachael Hertogs from Moontimes to share "WHY" should we re-assess our menstrual wear?
Personally, I LOVE my cloth pads, and my 4 year old daughter has a mini one she likes to wear when mummy has her "moontime". Read on to discover why we should really be thinking about what we use everytime we get our cycle. and how our choices may be affecting our health.
A huge thank you to Rachael for this inspiring article.

Have you ever stopped to think about the products you buy for your period?
Many women spend years and years buying the same products month after month without a thought….the absorbency might differ but the same pack of tampons and pads always sit in the bathroom cabinet!
Well the time has come to re-asses our menstrual wear!
I've been making and selling cloth pads for over 20 years and women's attitudes are changing- at first women thought they were "gross, dirty, for hippies…" but over the years it's become more and more apparent that the 'disposable over the counter products' aren't good for our bodies and they aren't good for our over all well being and self care when it comes to embracing our cycles.
Do you remember the Tampax adverts in the 80's and 90's? Use a tampon and forget you're on your period. Even more recently there are adverts saying you can "Outwit Mother Nature". These products are encouraging exactly the opposite of what our bodies are telling us if we listen…to slow down, rest, stay home, go inwards, flow, flow, flow!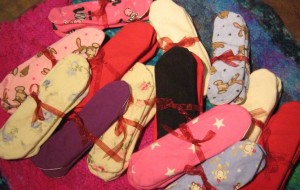 The benefits of using cloth are numerous- for some women they like having a clear conscience- nothing to throw away each month! For many it's about – using chemical free products, (do you know that tampon and pad companies don't legally have to list the ingredients on their products?) choosing the organic option, supporting small (mostly women run) businesses, saving money (the over all out lay might be expensive but cloth pads last more than 10 years so they pay for themselves over and over compared to the cost of disposables), not having to run to the shops when you run out- which can feel liberating and not paying tax on disposables. They are more comfortable, comforting, breathable and of course washable and reusable!
Then there's the physical, emotional and mental effect cloth pads have on women, I get so many emails thanking me for reconnecting women to their bodies, for helping them let go of the stigma they have associated with their bleeding their whole lives, for the part using cloth has played in reclaiming their womanhood. Women report less and no cramps, PMS lessening and even disappearing, flow lightening, bleeding for less days, no more menstrual migraines …the list goes on and on.
The most popular response I get is "I never thought i'd say this but I'm looking forward to my period"
I LOVE hearing this as so many women dread their moon time (as I like to call it) and all the pain, heavy flow, sticky sweaty disposable pads and it doesn't have to be this way! Pain is your body shouting at you- and if you take time to listen, really listen, and act on what we hear, then the pain will lessen!

About Rachael
Rachael Hertogs is a mother of 4 gorgeous children, 2 beautiful daughters; Tabitha 25 and Dorothy who is just 5, and 2 shining boys; Jericho 22 and Emrys her womb blessing baby, 2 years old!
Rachael, her husband and 2 youngest live in the Wilds of West Wales where they run a small holding; growing veggies and playing with their chickens and ducks in the puddles and the sun!
She began her 'menstrual journey' when she started making cloth pads while Tabitha was a baby! This led her to explore her cyclical nature and find healthy ways to ease her PMT and work on her relationship to her body.
Her passion lies in empowering young women through celebrating their first blood "Menarche" and believes the continuity of encouraging menstrual health in our young women leads to easier monthly flow and brings empowered women to their birth altar! She has written a book- Menarche- A Journey into Womanhood, a mums and girls guide to celebrating her first period!
Rachael became a massage therapist in her 20's, a Reiki Master and a doula in her 30's and trained as one of Miranda Grays Moon Mothers (giving Womb and Yoni Blessings and healings) in her 40's – along side working with addicts and single mums teaching relaxation techniques, massage and Reiki, running her Moon Times business, putting on menstrual health workshops, Mum and Daughter Days and running full moon womens groups and dark moon red tents!
She has had articles on celebrating our young women, natural contraception and positive menstruation published in Juno -natural parenting magazine.
She is a dedicated women's menstrual health advocate, business woman, workshop facilitator and member of The Red Web Foundation. Rachael is also the designer of the most environmentally friendly sanitary wear imaginable! Moon Times cloth Pads are made from organic cotton and hemp- and are pretty as well as kind to Mother Earth.
Her aim is to empower women in body appreciation, environmental awareness and self-respect through the use of eco menstrual products.
Her websites:
Http://www.rachaelhertogs.co.uk
http://www.moontimes.co.uk
http://www.moontimes.co.uk/blog