What is Healing the Mother Line?
At this year's Fertility Focus Telesummit starting 8th March, I will be sharing my insights into what the Maternal Ancestral Line is and why all women should tap into this area and address any blocks.
I would love listeners to join me live because the energy of so many women joining together for this visualisation will be so much stronger and powerful than tuning in after the event.
Plus, I'll be there to answer questions at the end, so you can share your experiences or ask me questions for my guidance and feel personally supported.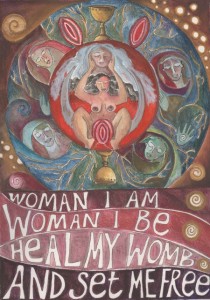 Every woman has a story within their maternal ancestral line, and there isn't a woman who doesn't need some gentle healing. In my experience, many of the women I have massaged or taught over the years have held some tension through their maternal line, and I cannot possibly meet them all in person to help heal this, but through this live guided meditation and the creative workbook, women worldwide can benefit and clear energetic blocks through this maternal line. As our maternal line runs through our conception vessel, it's an area that needs attention and cleansing.
Join me for this

LIVE workshop on Tuesday 10th March at 8PM (GMT)