Fertility Massage is set to visit Australia in July & August 2015
I was delighted to receive approval by AAMT a couple of weeks ago, it certainly is a longer, and more rigorous process than the UK!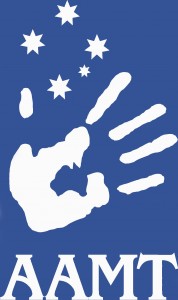 Now, with that approval in place, I am scheduling courses and workshop to be held in Australia over the summer months (well, Australian winter but not that far removed from our UK summer!)
If you'd like to see the details of the course on the AAMT website, please visit here
Australia has a huge place in my heart; I lived there for about 6 years in total, some of favourite people in the world live there (who I will obviously be catching up with on my travels) and my step son has just returned to live there, so it will be a fun-packed 2 month visit!
Not only will I be teaching the  4 day Fertility Massage Course, but I'll be holding Rebozo Workshops for birth-workers and body-workers and 1 day Self Help "Heal the Womb" Workshops for women open to all practitioners and the general public. There's a lot to fit in, including jetlag!!
If you want to see my schedule and the course or workshops available, please click here