CAM Expo Competition
Each year at CAM Expo, I offer the chance for one lucky therapist to win a 4 day Fertility Massage Course.
This year, I asked everyone who was interested to tell me
"Why do you feel it is important that you work with  women to heal their womb?"
I was swamped with amazing responses, and the job of deciding on the final 10 was incredibly hard. A HUGE thank you to each and every therapist that entered. It blew me away how many women there are, realising the importance of Healing the Womb to Heal the Woman and wishing to discover and reawaken therapies to facilitate this healing.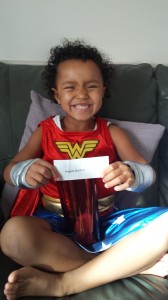 So the winner was chosen by my daughter, who loves to be involved with my work, and she loved choosing the final winner from the top 10, you can see her doing so here in this rather cute video (yes, I am biased)
I am delighted to welcome Angela Norton to Fertility Massage Therapy!
All of the entrants are winners, and I hope to share this therapy with them over the coming years too.